One of the best ways to quickly clean any surface from dirt is, without a shadow of a doubt, to use a sweeper.
A professional sweeper, in fact, is a machine capable of removing the finest dust and coarsest debris from any surface, in a short time and without effort for the operator, through the use of brushes and vacuum cleaners. For this reason it is an indispensable tool for those who need to clean indoor and outdoor environments several times during the day.
Cleaning using a sweeper is possible in any dirty conditions and on different types of surfaces: concrete, asphalt, resilient or plastic materials, etc.. For this reason, sweepers are used in every sector: from hobby, to semi-professional, to professional; from industrial sites to community environments such as schools or hospitals; from public buildings to large shopping malls and logistics areas; in ports and airports and even on roads and highways.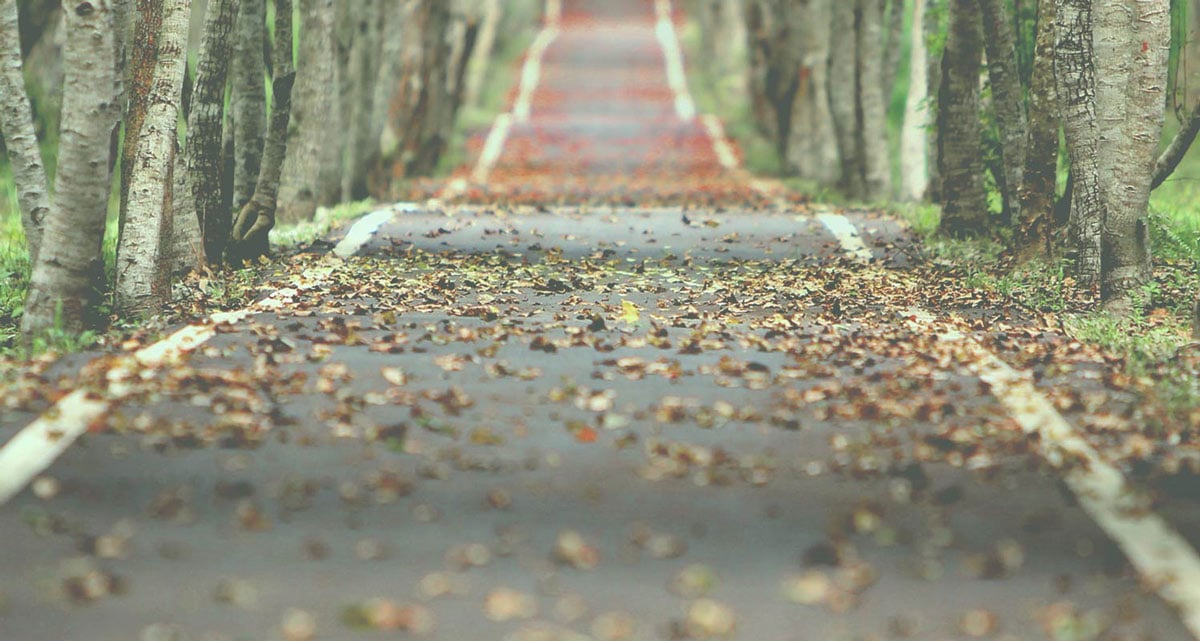 WHAT TYPES OF SWEEPERS EXIST
The sweepers are mainly divided into two categories, depending on the way they are driven: man walking behind (push series) or man on board (ride-on series). In the first case, the machines are pushed directly by an operator and are characterized by their compact size and easy maneuverability.
The ride-on sweepers, on the contrary, are equipped with a driving seat, where the operator can maneuver the machine. The ergonomic seats and high working performance allow cleaning large spaces in less time without tiring the operator.
Further classifications are made depending on the sweepers' supply: manual, battery or (petrol and/or diesel powered) internal combustion engine.
Finally, as far as drive is concerned, sweepers may have a semi-automatic drive when the forward movement is ensured by the brushes' rotation, and an electric drive when the motor moves the machine's wheels.
WHAT A PROFESSIONAL SWEEPER LOOKS LIKE
There are 5 systems that mainly make up a sweeper:
Sweeping system: consisting of one or two side brushes that convey the dirt to a roller brush placed in the centre, which collects dust and debris and loads them into the appropriate container. If the waste loading system is located in front of the central brush, it's referred to as direct sweeping; conversely, if the loading system is located behind the central brush, it's referred to as indirect sweeping.
Suction system: consisting of a suction fan which, by creating vacuum in the waste container, allows suctioning dust.
Filtering system: consisting of filters of different materials - cartridge, bag or panel - necessary to prevent the sucked dust from being returned into the environment through the air exhaust. The most advanced models are also equipped with a filter shaker - mechanically or electronically operated - useful to free the filter from dust, to remain always clean and effective.
Waste container: this is the compartment where the collected dirt is deposited.
Waste container emptying system, which can be activated manually or mechanically, with a hydraulic lifting system of the container itself.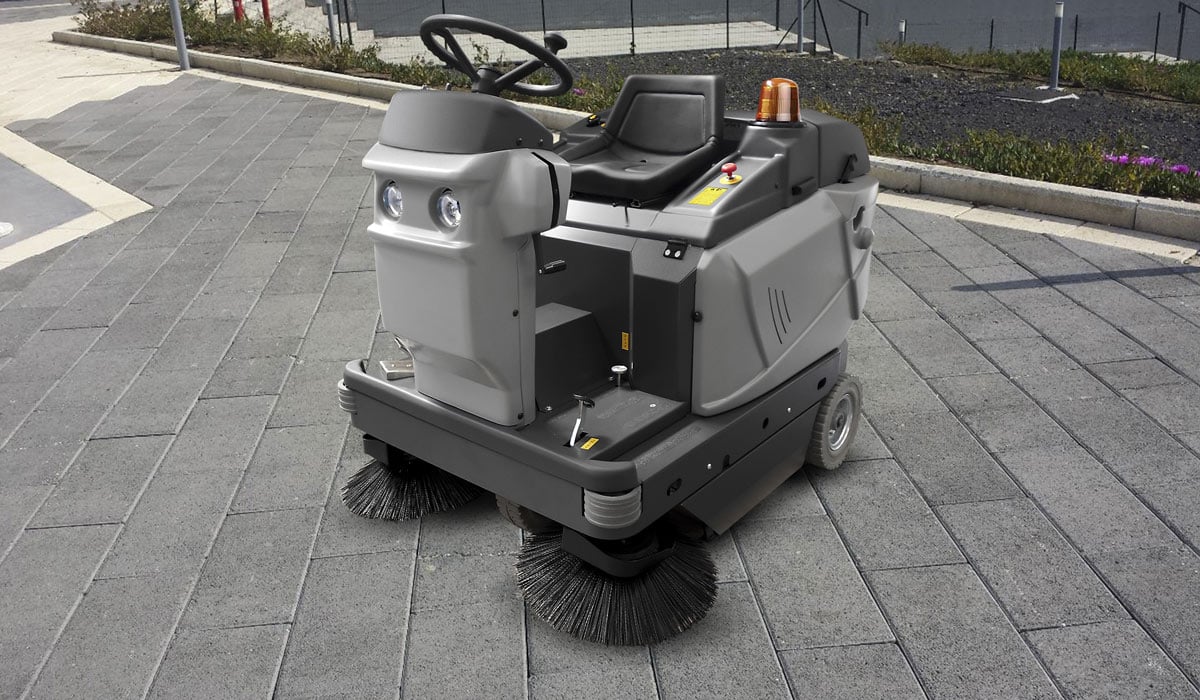 Professional sweepers have a mechanical-sucking cleaning system: two side brushes convey the dirt to a central brush and a dust and waste sucking turbine: the former end up in the container, while the dust is filtered and trapped without returning into the environment.
In addition to the standard systems, professional sweepers are equipped with various accessories that make work easier. Additional brushes with different types of bristle - natural or synthetic fiber, or mixed with steel - improve the performance of the machine; external suction pipes allow cleaning in hard-to-reach areas; canopy and closed cabins make working outdoor more comfortable for the operator.
HOW TO CHOOSE A SWEEPER
The criteria of choice, when you have to purchase a sweeper, are the size and characteristics of the space to be cleaned, the work time and the frequency of use.
For a narrow surface or where there are obstacles and obstructions - such as driveways, courtyards, etc. - a push sweeper is more suitable, since it is more compact and easier to maneuver.

A ride-on machine is the most suitable choice for open/outdoor surfaces, such as a large parking lot or the lane of a supermarket.
A large surface area means, consequently, a longer working time, therefore, a ride-on sweeper is more powerful, with higher performance and longer operating time compared to a smaller push machine.
Conversely, the push series sweepers, thanks to their greater compactness, are more suitable for more frequent use in small areas, where the operation with people walking around occurs very often and a large machine could be cumbersome.
If you have to operate only outdoor, then a model with internal combustion engine is recommended. If, on the contrary, the use must be both indoor and outdoor the battery models are preferable, since in closed environments the use of internal combustion engines is forbidden.
Now you are aware of every detail and all the advantages of a sweeper: all you have to do is choose the one that best suits you, to effectively clean your surfaces in just one sweep.