When it comes to cleaning, using a professional pressure washer is a guarantee of speed, safety and accuracy, especially when you need to remove organic materials, such as manure and feed residues, and to disinfect areas where food such as milk, wine, fruit, vegetables and cereals are processed.
If, in the past, it was the farmer who had to scrape, sweep and collect with rakes, brooms and shovels, today the force of water pressure is enough to remove any kind of dirt from any area, even those less accessible by traditional tools. This is the reason why today a semi-professional or professional pressure washer has become essential even in small family farms.
You can selected out of a wide range of pressure washers of different sizes and performance the one which best adapts to all uses and work areas: made of materials resistant to the toughest operating conditions and shocks, they are equipped with high performance motors and components, wheels and trolleys to be transported comfortably even on long and uneven routes.
TECHNOLOGY AND CLEANING IN AGRICULTURE
In agriculture, the use of technological equipment, machinery and tools is now widespread on a large scale, benefiting those who carry out some of the oldest and most traditional works. Specialized machines are employed in the fields for every single phase of cultivation, the greenhouses are completely automated and in livestock farms highly technological equipment is used for the care, feeding and milking of animals, or for the processing of the raw material into the final product.
In all agricultural sectors, furthermore, cleaning has become an essential element to be complied with, also because of the many regulations that set precise obligations and quality standards. Keeping stables, chicken coops, dairies and warehouses clean involves long hours of work and fatigue, which weigh heavily on a company's balance sheet: a problem, again, easily solved using the right machinery.
Different models of pressure washers can be used in agriculture: they are characterized by high power, pressure and water flow.
The most suitable models, of course, are the hot water pressure washers that can remove greasy dirt, such as manure, to ensure compliance with the hygiene requirements imposed by law.
On the other hand, cold water pressure washers can be used with specific foaming and alkaline detergents, excellent for cleaning agricultural vehicles and tools.
Special accessories, such as lances, nozzles and hose reels, make operations much faster and more accurate. Let's see some specific examples.
DISCOVER THE SEMI-PROFESSIONAL AND PROFESSIONAL COMET PRESSURE WASHERS FOR AGRICULTURE AND LIVESTOCK FARMING
PRESSURE WASHERS FOR LIVESTOCK FARMING
A breeder spends most of the day keeping fences and shelters for livestock clean of excrement and manure because, in any farm, it is essential to avoid infection and the proliferation of bacteria, germs and parasites.
That's why a pressure washer is great to:
quickly and easily clean the feeders of sheep, goats or horses from residues before refilling them;
clean the pigs' stalls of the manure and mud they spread around after they have been out in the open;
clear the collection lanes of

the large cattle shelters of waste liquids, straw and excrement;

sanitize incubators for chicks

and hatching rooms for eggs in poultry farms.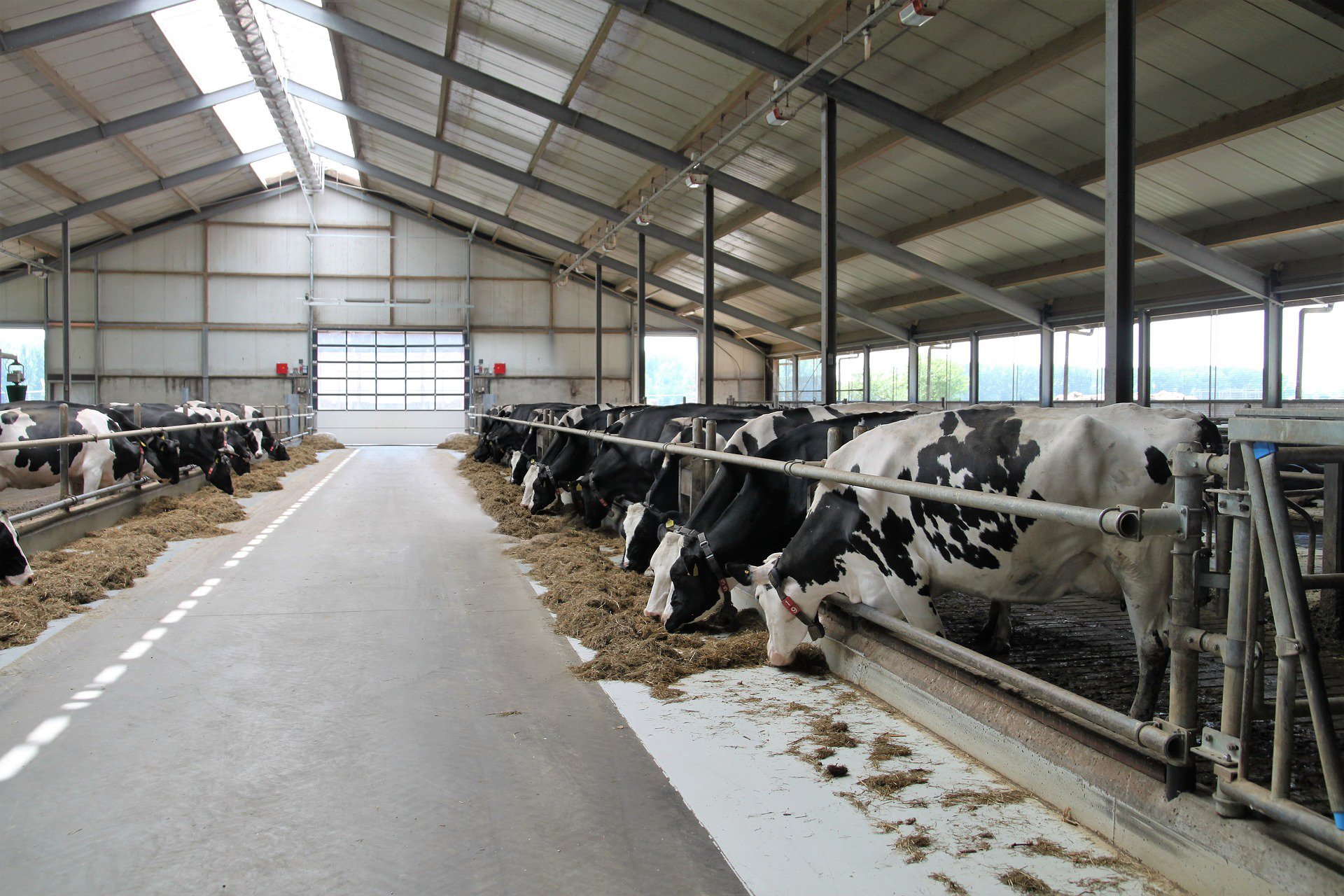 PRESSURE WASHERS FOR DAIRIES
Livestock farms dedicated to dairy production are those with the highest hygiene standards. In addition, especially on intensive dairy farms, rapid operations are required to milk hundreds of cows every day without slowing down production output, for example. Only a pressure washer can disinfect every corner of the milking parlors in a very short time and with little manpower.
As far as dairy production laboratories are concerned, the environments where milk is collected and processed must be completely sterile in order to maintain the high quality of the product and to offer a guarantee of safety to consumers.
In these cases, foaming or alkaline detergents are used, which disinfect thoroughly without contraindications for the processed product, the operators and the working environment.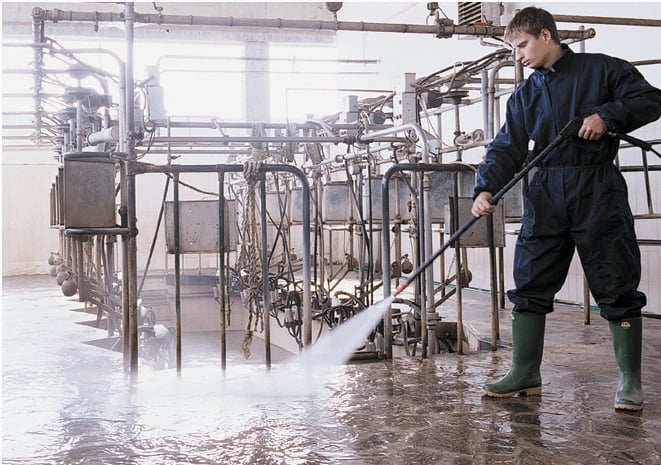 PRESSURE WASHERS FOR FARMERS AND WINEGROWERS
Farmers' main allies are their farm equipment and every farmer knows how essential it is to keep the equipment clean to reduce breakdowns and avoid heavy repair costs.
The maintenance of equipment is also a guarantee of efficiency and safety at work, even if it involves a great waste of time and, consequently, a drop in production output.
For this reason it is very advantageous to use a pressure washer to keep the vehicles used in the fields always clean as well as the vehicles dedicated to the transport of fruit and vegetables, to remove mud and soil from the yards, drainage channels, warehouses, loading and unloading areas and those areas intended for the sale and retail.
For motorized vehicles, cold water pressure washers are the ideal solution, which dissolve grease and oil from engines and gears, also using special detergents.
High precision lances and nozzles, moreover, allow eliminating the dirt that infiltrates even in the smallest areas, allowing storing the seasonal tools perfectly clean, without risking that residues corrode or ruin the materials in the long run.
Cleaning is also indispensable for wineries: only a high-pressure jet can reach the marc waste and the remains of a previous vinification process that accumulate in barrels, barriques and plants. It is easy to imagine what would happen to the delicate fermentation process if residual materials or contaminants were not carefully removed. You run the risk of ruining a process that lasts at least one year. In this case too, there are semi-professional pressure washers suitable for a small winery and high-end pressure washers for larger wineries.
A PRESSURE WASHER FOR EVERY NEED
To sum up, there are countless uses that can be made of a pressure washer in the professional field, including forestry, aquaculture and sea culture.
All you need to do is find out which model and accessories are best suited to your needs and, with a small investment, you will increase efficiency and productivity for your work and your company.