The choice of a pressure washer, like for any machine, is linked to the purpose for which it is used, but also to the way in which it is used.
Understanding these two factors is very useful to make the right purchase, just as it happens when choosing a car: if you prefer speed, you will buy a sports car, while for comfort and load capacity you will opt for an SUV or station wagon.
A first, important subdivision, in this case, takes place between cold water pressure washers and hot water pressure washers.
Broadly speaking, we can say that the biggest difference between the two is the type of dirt to be removed and the speed with which it is removed.
Hot water pressure washers have, above all, the great advantage of being able to degrease effectively and quickly, for example, they can perfectly clean mechanical components covered with oil, engines and surfaces dirty with oil or grease in a short time.
Cold water pressure washers have other advantages: there are, for example, very compact and handy models that can be stored in small spaces such as a storage room and used when necessary, but the greater advantage certainly is the purchase and maintenance price which is generally lower than hot water pressure washers.
In many cases, with both types of pressure washers we can obtain the same result, the difference is in the way this result is obtained.
DIFFERENCES BETWEEN HOT WATER AND COLD WATER PRESSURE WASHERS
Cold water pressure washers mainly exploit water pressure, obtained by means of piston pumps fed by the engine: the higher the engine power, the higher the pressure, the more effective will be the cleaning.
The use of highly functional nozzles and chemical detergents that help to break down dirt and incrustations, contributes to have a better result.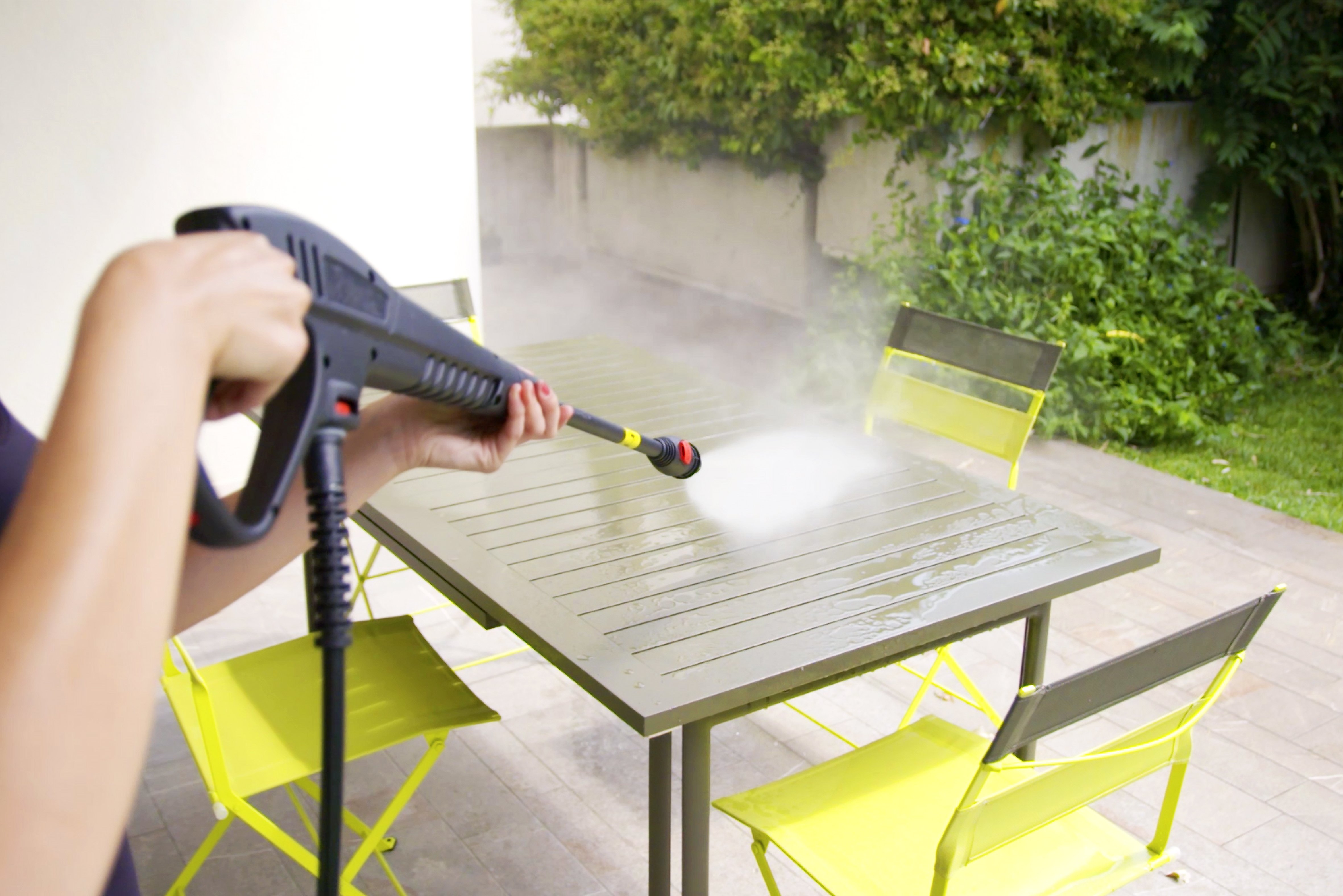 Hot water pressure washers, on the other hand, include a coil which is able to heat the water pumped by the pistons and to make it come out of the nozzles at a temperature that dissolves grease and oil deriving from hydrocarbons or compounds of vegetable and animal origin.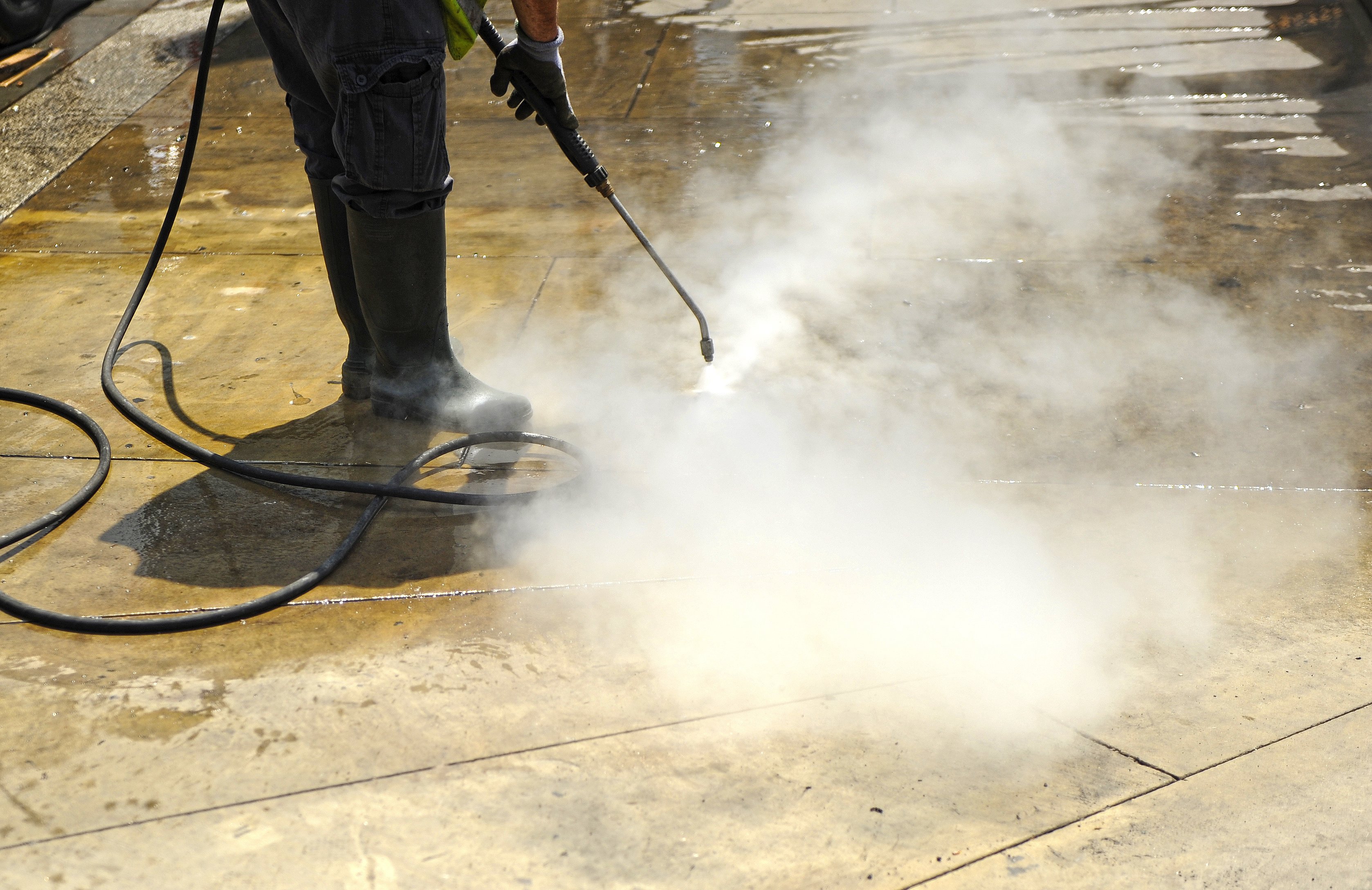 The high temperature water, as well as the steam produced by some models, facilitates, in fact, the dissolution of oily dirt, even without the addition of detergents and cleaners.
COSTS, CONSUMPTION AND ENVIRONMENT
It is easy to see how a hot water pressure washer can clean more thoroughly than a cold water pressure washer, but it is not always preferable. Some plastic surfaces or certain paints, for example, cannot withstand high temperatures and may be damaged by washing with hot water.
A cost-benefit analysis should also be carried out, both for the higher purchase cost of a hot water pressure washer and for the higher operating cost of a cold water pressure washer.
More energy is needed to heat water, but this avoids the use of chemicals that can affect the environment.
Hot water pressure washers are a good choice if we are particularly sensitive to environmental issues. Moreover, if the use is frequent, the purchase cost is recouped by saving on detergents (often expensive) and don't forget that it can always be used in cold water mode.
CHOOSE DEPENDING ON YOUR USE
In many ways, the choice between a cold or hot water pressure washer is forced by the result and the use you want to make of it. Let's take a few examples.
If you have to carry out a maintenance operation in a few minutes, clean greased gears and then put them back into a mechanical system, you certainly need hot water: cold water is ineffective against grease because it can only disperse the hydrogenated micro particles that make up oil and grease, but it cannot remove them quickly and thoroughly from surfaces.
If, on the other hand, you want to clean your backyard of mud before a party with friends, or you want to wash your garden chairs after a storm, you can safely opt for a cold water pressure washer.
If you have a large workshop space, you'll have no problem using a hot water pressure washer, but if you need to get close to an object in a small space it's better to use a handier cold water pressure washer.
Finally, don't forget that the hot water and steam that it produces can be annoying if you find yourself in a confined space.
COLD WATER OR HOT WATER PRESSURE WASHER: PROS AND CONS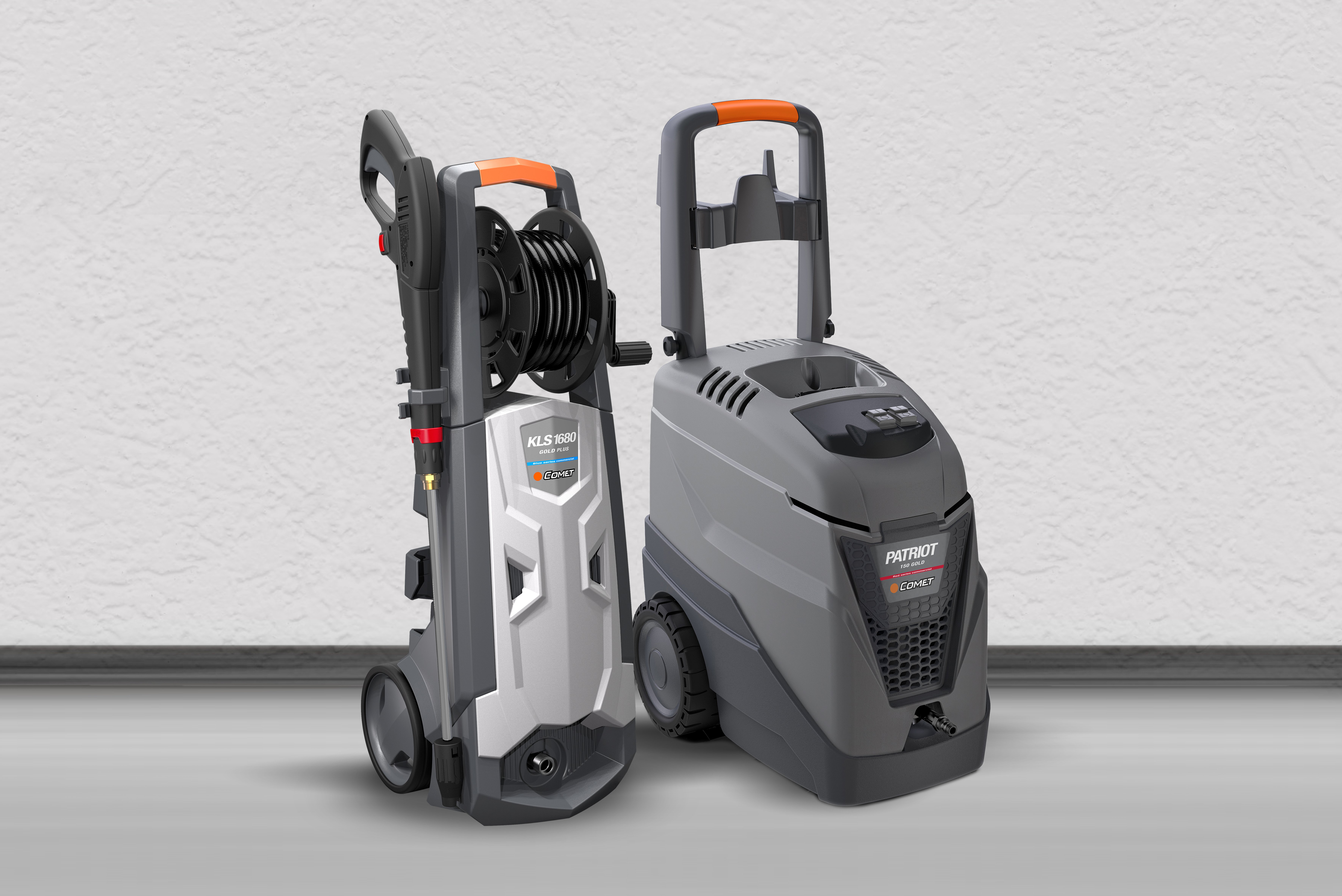 Summing up, here is a comparison between pros and cons in the use of the two types of pressure washers.
Cold water pressure washers cost less and require less maintenance. Instead, they require the addition of chemical detergents, consume more water and take longer to work.
DISCOVER THE COMET COLD WATER PRESSURE WASHERS
Hot water pressure washers are more effective against dirt caused by grease and oil, allowing you to wash in less time and using less water, pressure and detergents. On the other hand, they require more frequent maintenance, consume more energy and have a higher purchase cost.
These are the main elements to evaluate when you need to buy your home or professional pressure washer. Analyze your needs and try to take into consideration the advantages listed so far: you will surely be able to make the best choice to get everything you need from your next pressure washer, whether hot water or cold water. Good choice!
DISCOVER THE COMET HOT WATER PRESSURE WASHERS