The diaphragm pump for air-blast sprayers is the cornerstone element of the air-blast sprayer, the beating heart of the machine, and as such it must be considered. The main feature which distinguishes the diaphragm pump from other types of positive displacement pumps is the fact that they have an elastic separation element between the mechanical components and the processed liquid circuit.
To correctly choose a diaphragm pump, the type of treatment and its main characteristics must be taken into account:
flow rate,
pressure,
chemical characteristics.
Flow rate
By means of a simple formula (see calculation of the application requirement) it is possible to identify the flow rate of the diaphragm pump on the basis of the litres/hectare to be sprayed on the land.
It will always be necessary to add an 20-25% margin of tolerance to the result obtained to compensate for the drop in flow rate generated by hydraulic circuit.
Calculation of application requisite

Pressure
The pressure of the air-blast sprayer is usually around 30/40 bar, hence the reason that specific pumps exist like the Comet APS and Comet IDS able to withstand such pressures.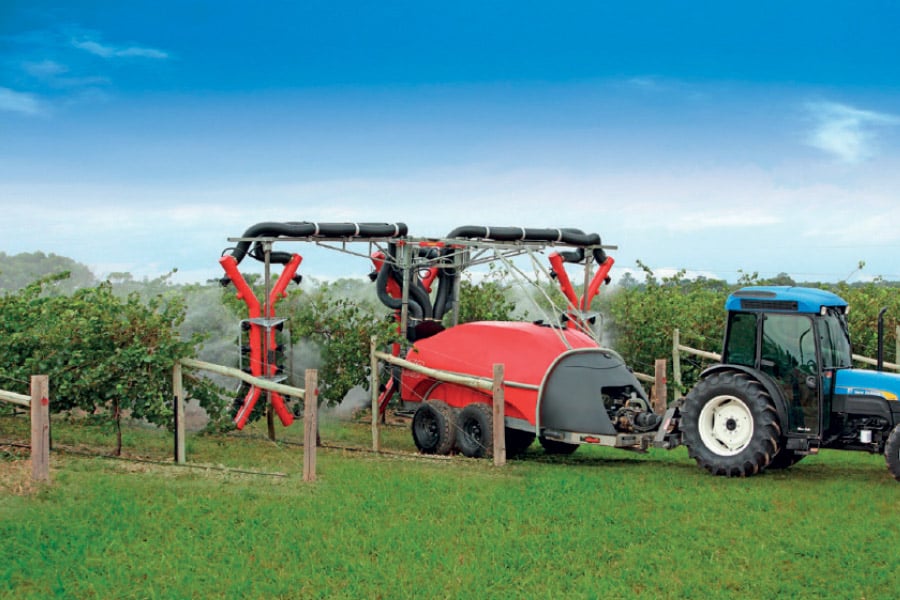 Over the last decade, including because of a growing respect for the environment, work pressures have been reduced so as to eliminate pointless waste and dispersion of plant protection products onto surrounding land. Hence pumps with lower pressures can be used such as the Comet BPS.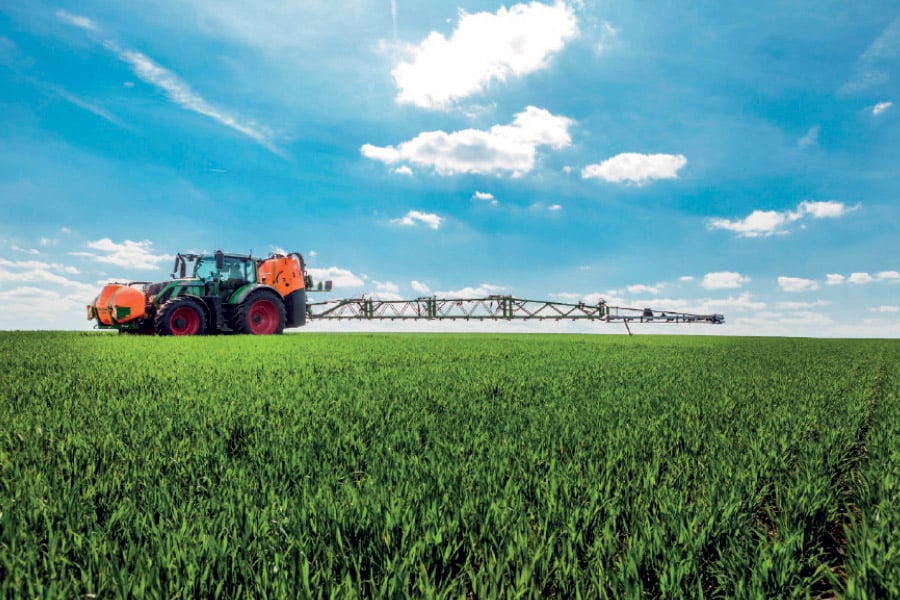 Chemical characteristics
The plant protection products normally used in contexts such as vineyards, olive groves and orchards involve considerable mechanical abrasion, being made of crystals such as copper sulphate. For this reason, it is always best to prefer pumps made of materials like brass, such as the Comet IDS or, alternatively, the APS made of anodised aluminium.
Pumps for heavy-duty use
Another essential element when choosing a pump is the power that must be transmitted to the rear turbine, since in this case the pump acts as a transmission part between the cardan shaft and the turbine multiplier.
It is therefore necessary to select a pump with solidity and sturdiness such as to be able to withstand the power to be transmitted.
In case of use on uneven ground, or the need to have the power take-off withstand heavy loads, pumps that are highly resistant to knocks are required.
Hence Comet has recently launched a series of IDS HD featuring reinforced feet and special bearings with 8 balls, Made in Germany, and able to withstand the worst dynamic work conditions.