Perfect sanitization for Lucio Cecchinello's LCR Honda and Repsol Honda Teams at the restart of the MotoGP™ World Championship after the lockdown, thanks to the collaboration with Comet.
Since 2019 in fact, Comet spa has been the Major Sponsor of the LCR team, as well as the team official supplier for pressure washers, sweepers and other cleaning equipment for boxes, hospitality, trucks, motor homes and other vehicles involved in the world tour, as well as for the "LCR Tech Division" headquarters in the Republic of San Marino.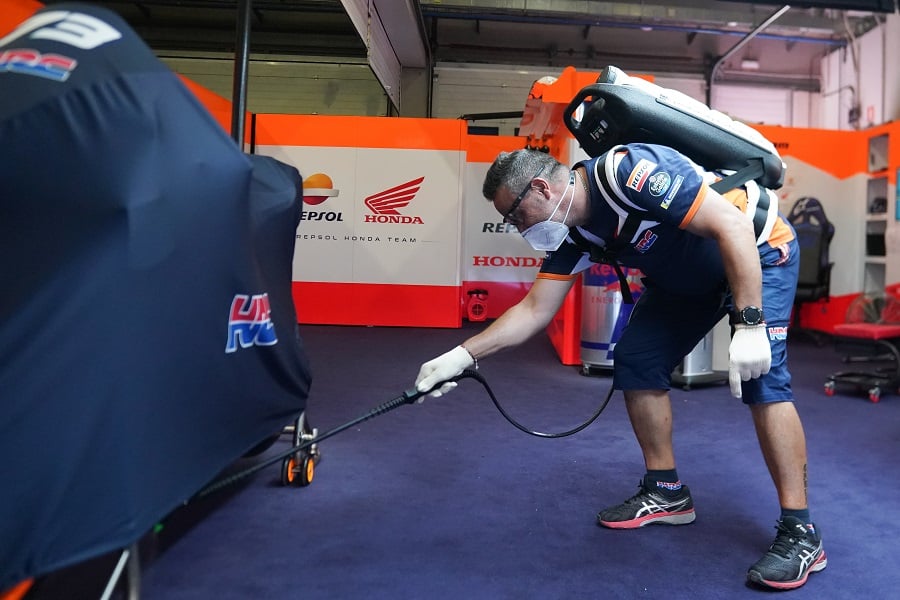 This collaboration has become essential since when the Coronavirus emergency made hygiene, cleanliness and sanitization a priority. The top values of maximum efficiency and speed of performance have always been shared by Comet and LCR, and this is particularly true at this stage.
Lucio Cecchinello, Team Principal of the team bearing his name, has been one of the best-known personalities in the professional motorbike racing world for over twenty years, first as a rider and then as the "mind" of his independent team. On his bikes have raced several talents such as Ueda, De Angelis, Pasini, De Puniet, Locatelli, Checa, Stoner, Bradl, Miller, Nakagami and, last but not least, Cal Crutchlow.
LCR's prize list include nine seasons in the 125 category and five in 250 category between 1996 and 2005. Finally, since 2006, the arrival in the premier class of MotoGP™, a quantum leap certified by the official support of Honda Racing Corporation. The current report is a total of 84 podium finishes and 24 wins.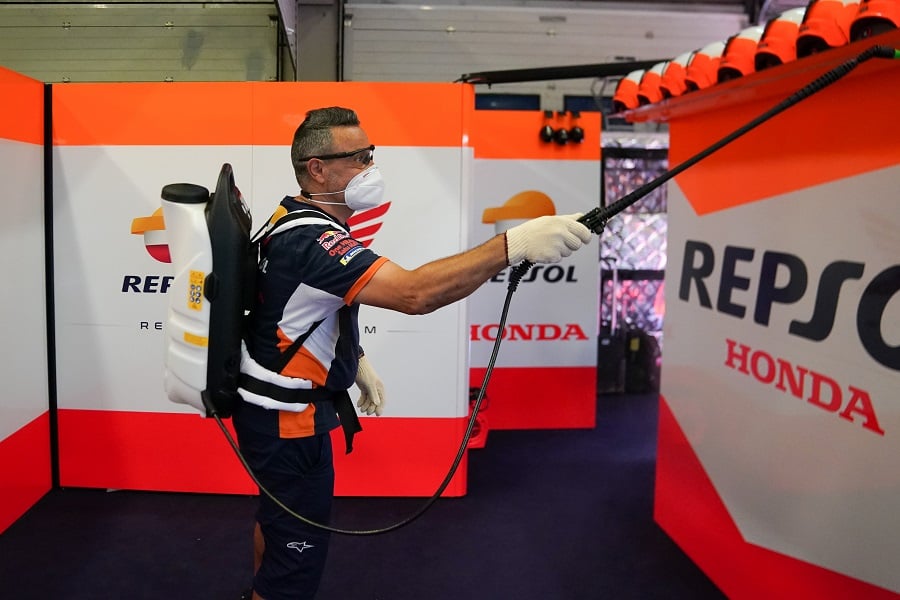 High professionalism, expertise and attention to detail have led LCR, in 2019, to choose Comet as their Major Sponsor and Official Cleaning Technologies Supplier and since then, thanks to the team's satisfaction with the use of Comet products, mutual trust and collaboration have been increasingly consolidated.
A clear example was the restart of the races after the stop for the Covid-19 emergency, with the qualifying practices and first races of the championship.
Comet supplied both LCR and Repsol Honda with new equipment necessary for immediate cleaning and deep sanitization of garages, offices and workstations.
This is a further proof of how effective and indispensable the Comet range is for those who race fast even at the highest world levels.