With Alessandro Pavoni, Head of Sales in Italy for the COMET Group's Cleaning Division, we talk about how and why COMET has arrived at floor care and about the added value it is bringing to the professional cleaning sector.
The story told by Alessandro Pavoni, Sales Manager for the COMET Group's Cleaning Division in Italy, is a beautiful one with many ingredients: business and people, technology and philosophy, history and the future, roots and internationality, foresight and innovation. All set in the Italian entrepreneurial setting, in a virtuous path that touches different sectors of manufacturing, from agriculture to industry, to cleaning.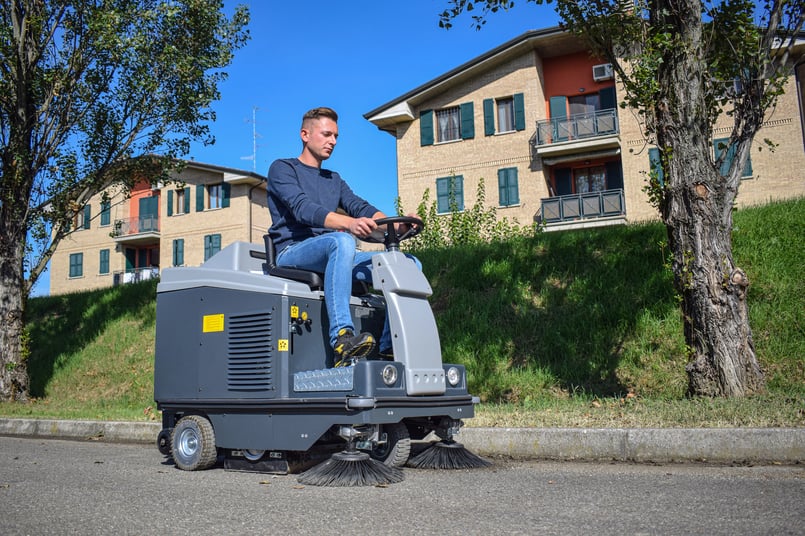 COMET was established over 60 years ago as a manufacturer of pumps for weed control and spraying. From the agricultural world, as we will see in detail shortly, it then expanded into other sectors, industrial and cleaning. Why?
It was the market that asked us to do this," explains Alessandro Pavoni. "Our dealers, enthusiast of the reliability of our historic products in the agricultural field, asked us for a range that would allow them to cover other needs, to satisfy their customers and differentiate themselves on the market. This is how we developed the first pressure washer and then the entire floor care range. Our entry into the cleaning sector, however, deserves further reflection, given the historical period in which we are living. At COMET we strongly believe in cleaning, a specific sector that, as our research shows, is experiencing unprecedented technological development and significant growth in terms of sales".
But let's go back to COMET history to better understand its evolution.
The establishment of COMET dates back to 1959 with the launch of the first pump for the agricultural world. In 1982 the first pump for industry was produced, which led, the following year, to the manufacture of the first pressure washer.
The decisive opening of COMET to floor care, with both indoor and outdoor products, took place with 2 acquisitions: LAVORWASH SPA in 2017 and POLI MOTOSCOPE SRL in 2021. We will talk more about these two acquisitions in a few paragraphs.
In the meantime, let's have a look at COMET evolution from a point of view of the solutions offered.
COMET was established as a company dedicated to professionalism," says Pavoni, "and has always been dedicated to technological research. The fact of offering the market high-level, professional, sturdy and reliable solutions has made solidity and reliability become the brand's own values, a real philosophy and operating method. This is why the market asked COMET, already a leader in the supply of pumps and pressure washers, for a range for floor care that would be characterized by the same quality that characterizes the brand".
And the floor care range was not long in coming and had 2 distinctive features:
typical COMET values

an immediately wide and complete range
In 60 years of activity, as explained by Pavoni, COMET's values have become one with its technology. Know-how, methodology and philosophy have taken COMET products to the top in every sector it has approached: agricultural pumps at the beginning, industrial pumps and pressure washers later. Today, COMET is ready to reach the top in the same way with its floor care products.
Floor care has been characterized since the beginning, both for indoor and outdoor, by a very wide range of available machines. Pressure washers, scrubber-dryers, sweepers, home, professional and industrial vacuum cleaners and steam generators.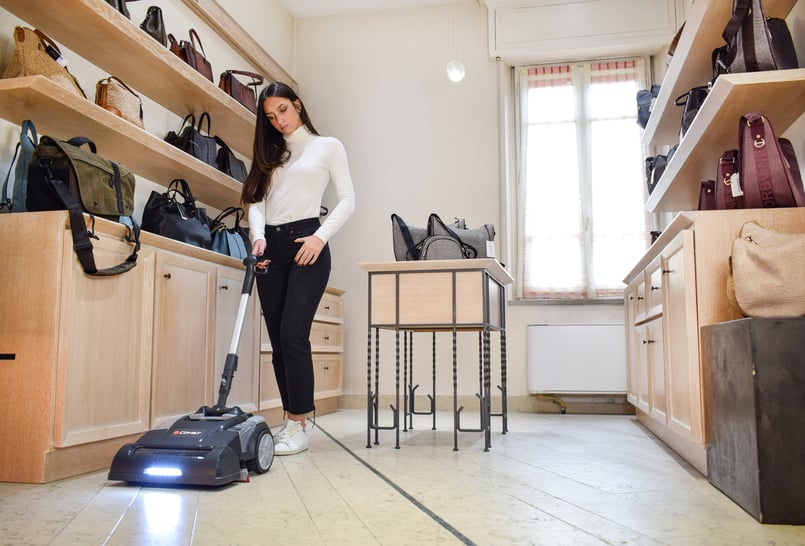 For COMET it was possible to enter a new market with an already wide and consolidated offer thanks to the two strategic acquisitions of LAVORWASH and POLI MOTOSCOPE mentioned earlier.
More than simple acquisitions, they turned out to be synergies by combining the strengths of the respective companies: solidity, method, structure and technology on the part of COMET, experience, history in the sector and product range on the part of the acquired companies.
"For COMET, these were two valuable and strategic acquisitions. We are happy to have brought new life to two Italian and historical companies that deserve to continue to make a difference in their sector. The COMET management chose these two companies also because they are Italian, to protect Made in Italy products and our precious know-how, to give continuity and future to the two companies. Thanks to these acquisitions, today LAVOR lives with a renewed technological drive, more solid and recognized, and POLI can look to its future in an international context".
We often talk about innovation and enhancement of Made in Italy, about doing business while also thinking about people and the territory. Stories like this are the proof that "it can be done", that strong and solid companies are also strong because they choose to have values and ethics on which to base all their actions and the market rewards them.