The diaphragm pump is an essential part of every boom sprayer, because it ensures the flow rate and pressure required for each specific treatment. The application of plant protection products on agricultural crops requires that the dose of product applied per unit area is appropriate and even, in order to ensure the protection of crops and avoid at the same time waste and dispersion of substances in the soil.
For this purpose, sprayers equipped with a horizontal boom with nozzles delivering the mixture are used.
The pressure is supplied by a low-pressure diaphragm pump and implies mechanical spraying.
These machines commonly called sprayers are mainly used in the case of extensive crops, such as cereals (corn, wheat, barley, rice), tomato, salad, etc.
The treatment of the soil is carried out through passages on parallel straight rows, in order not to leave empty spaces untreated, and to avoid double passages on the same area, which could damage plants. For this purpose, GPS satellite navigators are used.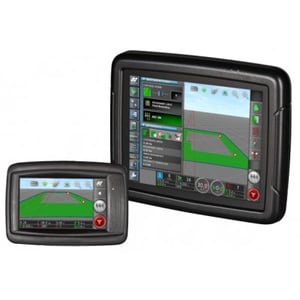 In the weeding treatments and in the irrigation of phytosanitary products GPS systems provide the instructions required to avoid passing twice on an already treated area.
Pressure is another key element for the success of the treatment, since it is essential to be able to control pressure according to specific needs. It is therefore very important to be able to choose the right pump.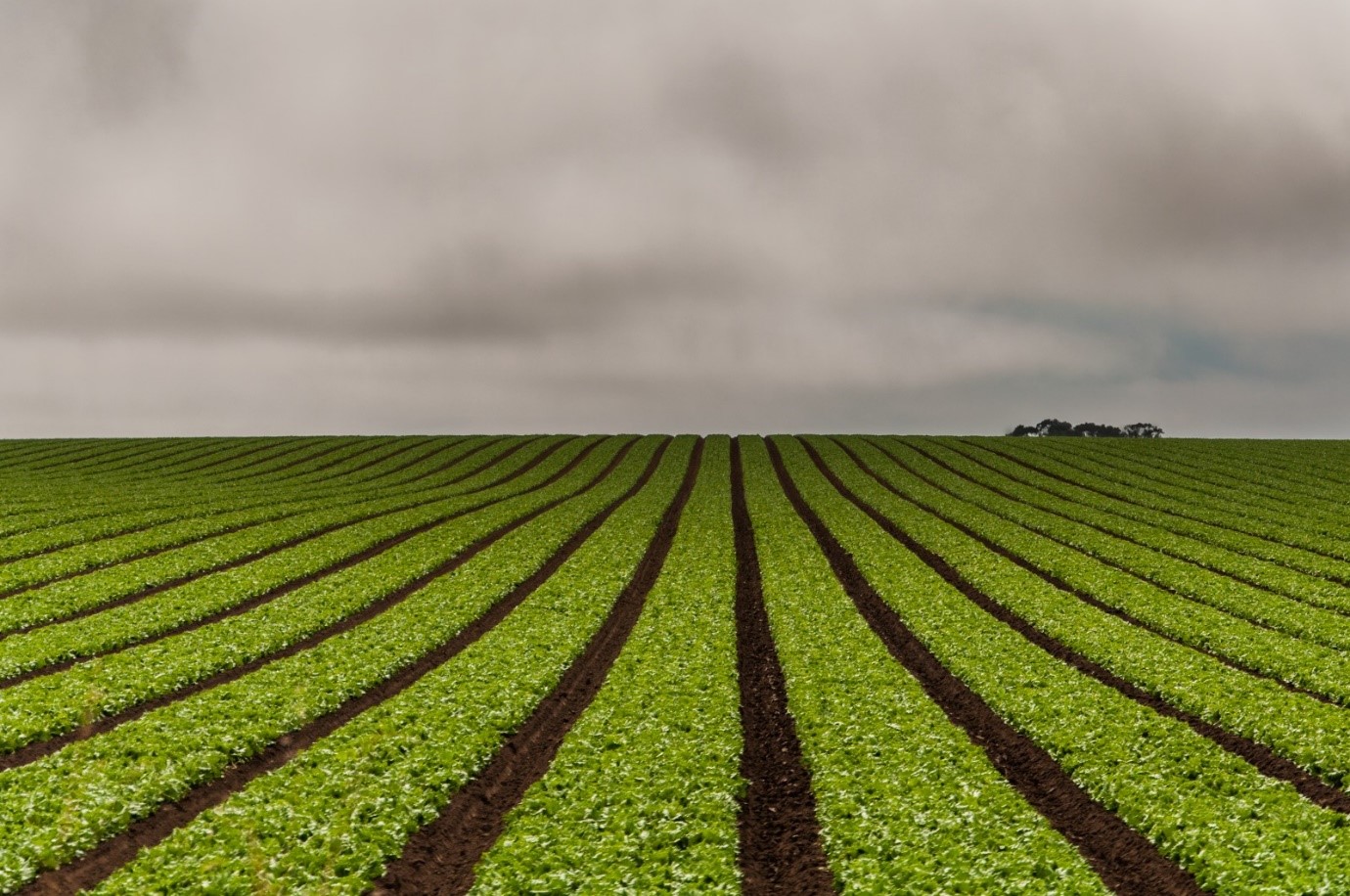 How to choose a diaphragm pump for boom spraying systems
The right diaphragm pump can make a huge difference in the performance and durability of a sprayer, here are the points you have to consider before you decide:
required flow rate: expressed in l/min or GPM (1USgpm = 3,785412 liters)
required pressure: expressed in bar or PSI (1 PSI = 0.068947 bar)
available power: expressed in kW or hp (1 hp = 0.746 kW)
liquid properties
Each of these technical characteristics must be assessed according to the performance and applications of our machine.
Flow rate
Flow rate is the volume of fluid flowing through the pump per unit of time. Two main factors must be considered when determining the total flow rate required by a diaphragm pump:
application requirement
agitation requirement
The flow rate is the sum of these two values: application requirement and agitation requirement multiplied by 1.2 (safety margin)

The application requirement can be found thanks to a simple formula that varies depending on the type of treatment.
The figure shows the formula relating to crops protection.
20-25% of additional margin of tolerance has always to be added to the result obtained, in order to compensate for the drop-in flow rate generated by any hydraulic circuit.

The tank agitation requirement is calculated using two other formulas:
Liquid chemicals
tank volume in liters x 0.05 = agitation requirement (l/min)
Soluble powders
deposit volume in liters x 0.125 = agitation requirement (l/min)
Pressure
Pressure is critical for nozzle operation: lower pressures reduce speed by increasing the average droplet size and spraying angle.
Higher pressures reduce the average droplet size and spraying angle.
In weed control and crop protection (corn, wheat, rice, cereals) low pressures are generally used: max 20 bar / 290 psi
Power
In the physic field, power is the amount of energy consumed per unit of time to drive the pump. This power is supplied to the pump by means of a motor (or actuator).
Types of pump actuators:
PTO (power take-off): the power take-off is used to take energy from the tractor and transmit it to implements (i.e. agricultural machinery).
Hydraulic motor: in the case of self-propelled or large trailed sprayers, the power is supplied by a hydraulic motor, whose output rotation must be 550 RPM, i.e. equal to that of the pump.
Internal combustion engine or electric motor: pumps with a flow rate of up to 60-70 l/min can be driven by an electric motor or internal combustion engine, as the power requirements are not very high. In this case, the complete unit is called a motor pump.
The power requirements of an agricultural pump depend on two factors: power required by the type of application; power required by the additional implements that can be connected to the through shaft at the pump output. The consumption of these components should be added to the power requirement calculation:

Liquid properties
Diaphragm pumps can handle very aggressive liquids and reach very high pressures, but the fluid characteristics must be carefully considered when selecting pump materials. The characteristics to be taken into consideration are:
Viscosity: the viscosity of a fluid is its resistance to flow. For example, honey is much more viscous than water. Diaphragm pumps are only suitable for water-like fluids with a viscosity ≈ 0.001002 Pa-s (Pascal-second) at 20°.
Abrasiveness: abrasiveness of a fluid is due to the presence of non-dissolved solid particles. Solid particles, especially mineral or metal-based ones (e.g. copper sulphate) have a high degree of mechanical abrasiveness and can deteriorate pump components in a very short time if they are not filtered thoroughly.
Corrosion: corrosion is the gradual destruction of materials (normally metals) due to the chemical reaction with the environment. For this reason, corrosive fluids must be handled with pumps having materials and components designed to resist corrosion.
Temperature: diaphragm pumps are suitable for liquids at ambient temperature, in the range of 0° to 60° Celsius (32F to 140F).
Below is an indicative - and absolutely non-binding - diagram of the pump materials in terms of their resistance to abrasion and corrosion.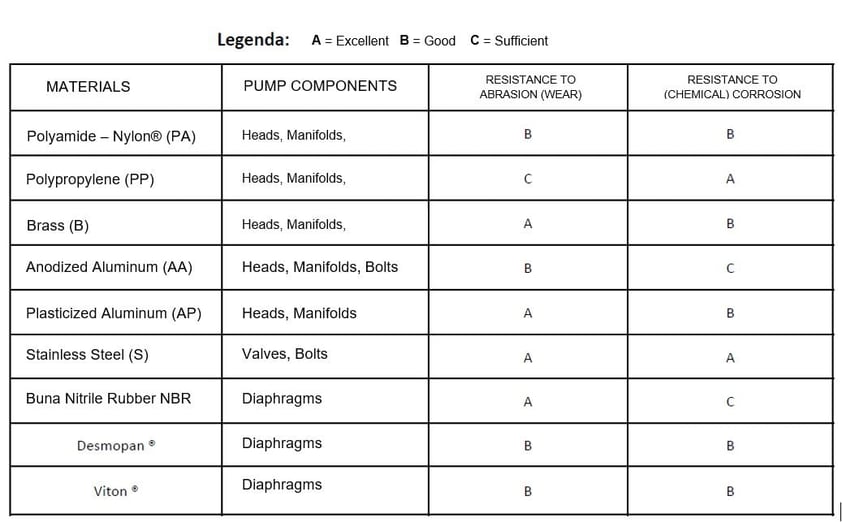 Comet pumps for boom systems
As we have seen, there are many variables to take into account, which is why Comet's technical department always works closely with our customers to find the solution that best meets their design, application and cost requirements.
If your company produces agricultural machinery and you want to find out which pump is best suited to your needs we will be glad to help you.

Our range of Low-Pressure Pumps
General characteristics:
Configuration: 2 to 6 diaphragms
Pressure: up to 20 bar (290 psi)
Flow rate: up to 530 l/min (140 US gpm)
Parts in contact with the liquid: anodized aluminum, plasticized aluminum, polyamide
Manifolds: external (except for BP 20/15)
Applications
weed control machines for the treatment of crops and the use of liquid fertilizers
low-volume sprayers.
This range has been designed according to our Customers' needs and boasts cutting-edge technology and very high performance.
In particular, the BPS project was focused on optimizing the stroke/bore ratio, thanks to the use of wider diaphragms.
The pumps can be combined in tandem so that the flow rate can be increased or multiple applications can be achieved synchronously (spraying / agitation / constant recirculation).
This has led to a reduction in stroke, resulting in extremely compact pumps and a longer service life of the diaphragm.
All BPS pumps are equipped with a water discharge valve.
The BPS range includes 4 pumps with maximum pressure of 20 bar and flow rates of 160, 200, 250 and 300 l/min, designed to equip the most modern and high-performance machines with spraying booms.
The pumps can be equipped on demand with: safety valve, cardan shaft guard (mandatory in EU), pressure accumulator (standard on BPS 160 and 200).