One of the most important components of a diaphragm pump is the pressure regulator, which is a must-have tool if you want to work smoothly, efficiently and safely.
Diaphragm pumps are the core of every boom sprayer or atomizer system, since these are crucial implements to carry out the spraying phase in agriculture.
Just like any other positive-displacement pump, the diaphragm pump must include in its standard circuit a pressure regulator provided with a by-pass on the delivery line.
This element has a dual function:
control/adjust the pressure, so that the material to be dispensed is sprayed at the desired pressure and to obtain the best possible result, without damaging plants or soil
prevent the generated pressure from exceeding the maximum pressure allowed by the pump itself, in order to avoid failures or damage to the tools.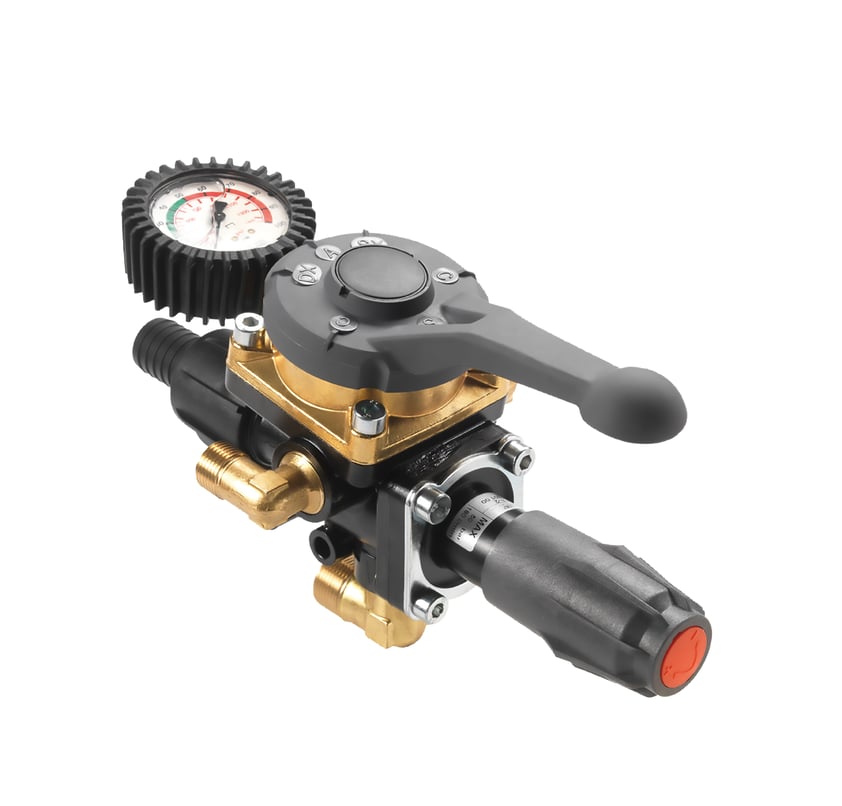 HOW A PRESSURE REGULATOR IS MADE UP
In general, a pressure regulator (or control) consists of the following elements:
a master valve, for the main closure
a pressure control valve (optional in some versions)
a by-pass needed for the return of excess flow to the tank
a valve or sectional taps, to distribute the flow to the various lines
a pressure gauge.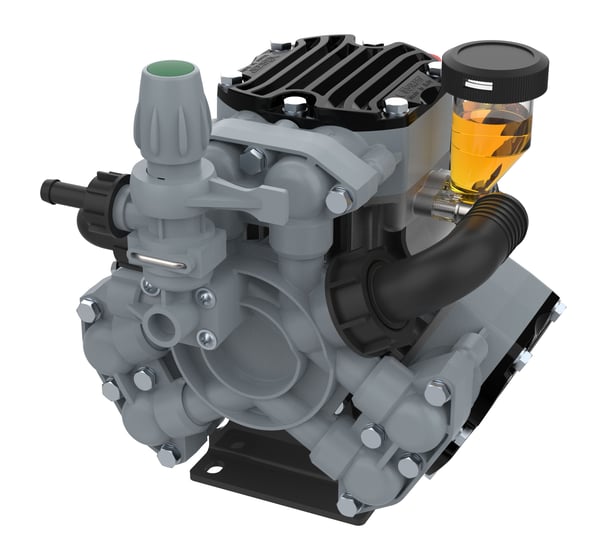 HOW A PRESSURE REGULATOR WORKS
In the typical configuration of a regulating control, the pumped liquid flows through an inlet and reaches the internal chamber, which is directly connected to the outlets also known as spray lines.
The pressure regulation system consists of a valve and its seat: through this seat, therefore, the liquid can flow out towards the by-pass line.
The pressure is adjusted by turning a knob operating on the spring connected to the valve.