If you have purchased a steam generator for cleaning and sanitizing surfaces and floors in a home or professional environment, here are some tips on its correct operation and periodic maintenance jobs, which are essential to keep its efficiency at the maximum and to solve any problem.
GENERAL PRECAUTIONS
As with any machine, before using a steam generator, it is always a good idea to read the instruction manuals and comply with all safety regulations. Do not use, for example, the equipment under the influence of remedies, drugs or alcohol. Steam generators are not intended for use by children or persons whose physical, sensory or mental abilities are reduced.
ROUTINE MAINTENANCE OF THE STEAM GENERATOR
Regular maintenance is the best investment in extending the life of your steam generator, keeping its efficiency high and avoiding the occurrence of damage that is costly to repair.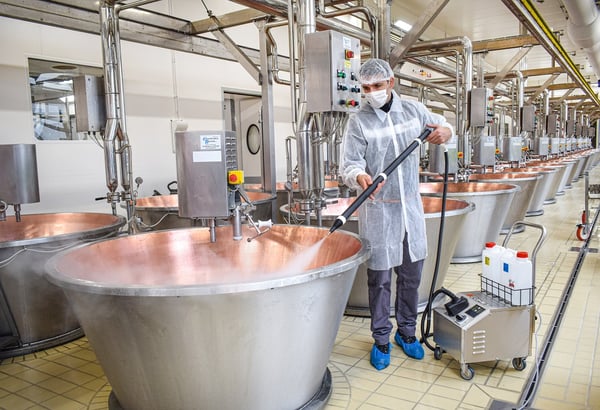 Let's see, then, when, how often and how the maintenance of a steam generator has to be done.
After each use, clean the outside with a damp cloth after letting the machine cool down, since the generated steam may deposit moisture and residue on the machine. To avoid internal deposits, on the other hand, the tank must be rinsed thoroughly.
Every week, however, it is necessary to clean the pipes, lances and related nozzles that are used to work on surfaces and floors, so as to prevent the sedimentation of limescale.
TROUBLESHOOTING THE STEAM GENERATOR
Carrying out proper maintenance periodically keeps the efficiency of your steam generator high and prevents the occurrence of damage that is costly to repair. It may, however, happen that unforeseen incidents arise due to carelessness, but also to simple wear and tear, technical problems or malfunctions that can be solved by simple operations on your own, while others require addressing authorized service centers.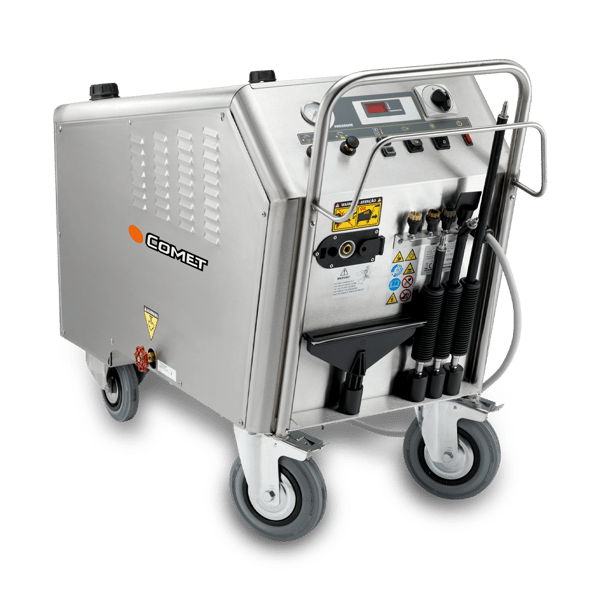 In case of technical problems or malfunction of the steam generator, here is what to do.
If the steam generator does not start, make sure the switch is properly pressed in and the plug is properly connected to a power outlet.
If a drop in pressure is detected when using the steam generator, it could be due to deposits building up inside the boiler: if so, empty the boiler via the drain cock to flush them out.
If, on the other hand, there is a poor flow rate in steam delivery, it could be caused by a blockage of the outlet nozzle: simply clean the outlet nozzle with the special pin provided when you purchased the steam generator.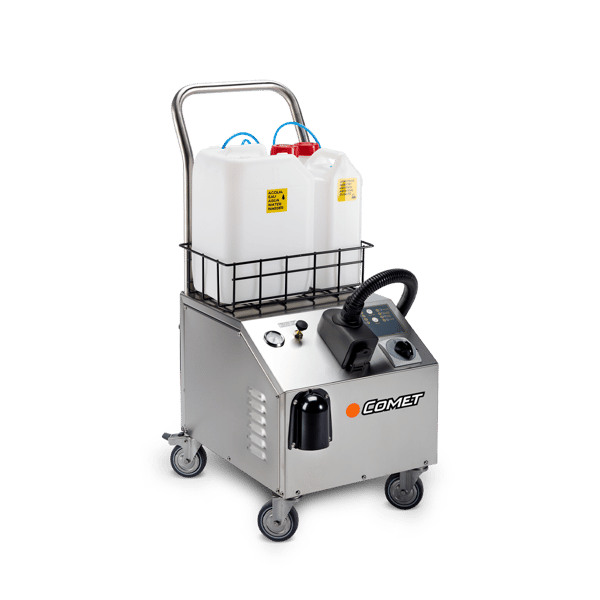 If, unfortunately, the generator does not produce steam, it is a sign that some of its elements may be damaged: to avoid further damage, do not take action yourself but address to an authorized service center.