At home or in our workplace, for cleaning up dust or small solid waste we know how effective a vacuum cleaner is. When, however, we need to remove liquids from floors and surfaces, a wet vacuum cleaner is the best and quickest tool to use.
Dust, ash, soil, shavings and small debris are easily removed with a vacuum cleaner, either home or professional, so it is good to keep one on hand if we want a well-cleaned house or if we produce this type of waste at work.
The question becomes more complicated, on the other hand, if we live in humid environments and subject to liquid leaks, or if our production cycle involves the formation of liquid waste, oily waste and emulsions: only the wet vacuum cleaner allows fast and accurate cleaning without getting tired with rags and buckets.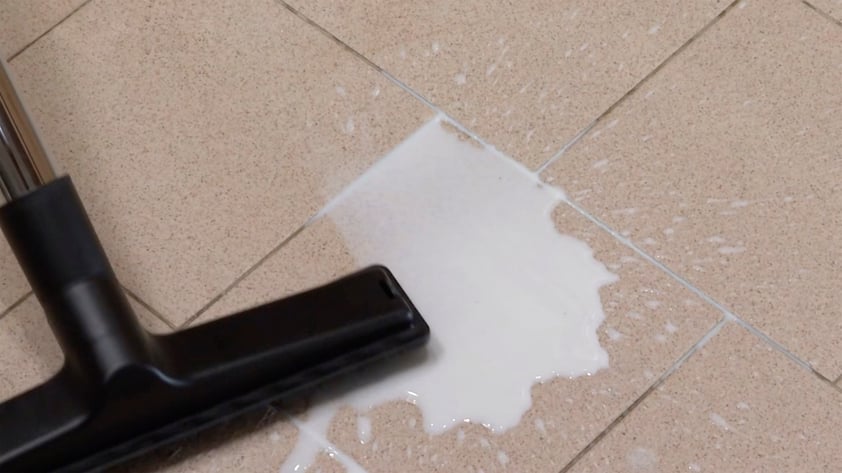 HOW A WET VAC WORKS
A common solid waste vacuum cleaner, excellent for cleaning homes, shops and offices from dust or for removing more harmful powder and debris from construction sites and workshops, is equipped with a filtering system that separates dry dust from air, holding the former in a collection container and releasing the clean air back into the environment.
Wet vacuum cleaners, on the other hand, although they work in a very similar way, by attracting the dirty liquid with a suction mechanism and pouring it into a collection drum, may not have a filtering system and separate air from the liquids by gravity inside the collection container. The filtering system, therefore, is actually non-operating and is replaced by a safety system, consisting of probes and floats, which interrupts suction when the collection container reaches a limit filling amount.
Once switched on, the motor creates a vacuum inside the container: the operator uses the suction hose, bringing the nozzle closer to what he/she wants to remove. The vacuum thus created, sucks up anything inside the hose and is then collected in the special collection tank, which is then emptied to properly dispose of dust, liquids and collected waste.
To facilitate its movement, the main body of the machine is supported by wheels: an essential element to move quickly and effortlessly, also considering the weight that a large model can have when the drum is full of liquids.
HOW TO CHOOSE A WET VAC
When choosing a wet vacuum cleaner, it's important to take into account our requirements, starting from the amount of work we have to carry out.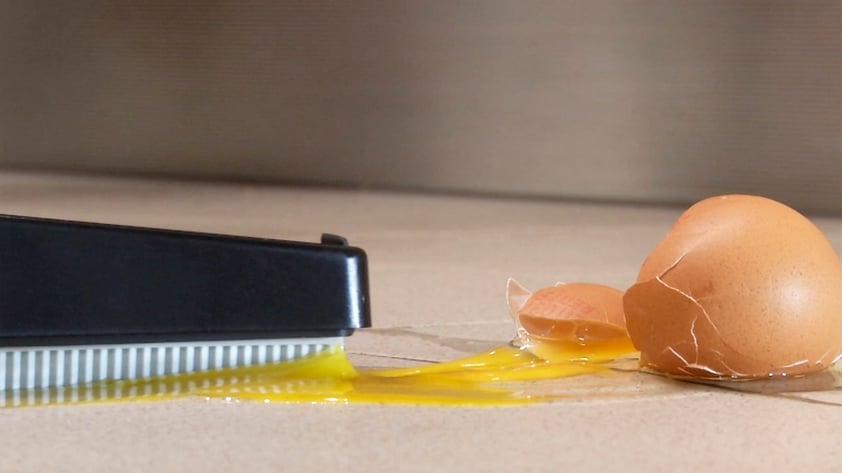 For occasional cleaning operations, we can choose a smaller model; if, on the other hand, we have to work on large areas and on a daily basis, a larger model is more convenient so as not to have to empty it too often, equipped with wheels to move it effortlessly and with comfortable handles to manoeuvre it easily.
Equally important is the type of waste we have to remove: the container drum can be made of plastic or metal, so it is necessary to choose a material that is not corroded by particular liquids that we will eventually suck up.
THE PLUSES OF THE WET VAC
The wet vacuum cleaner, which can be easily operated by anyone, reduces downtime for cleaning and eliminates the risk of injury from slippery floors and contact with hazardous waste.
The timely action of the wet vac, moreover, allows intervention on sudden floods in a few minutes, thus avoiding that electronic instruments or furniture are damaged by water and other liquids.
The advantages, therefore, are many and decisive: all you have to do is purchase the vacuum cleaner that best suits your needs and forget about the mop and any effort!